5-year-old girl forced to put dog feces in her mouth before being tortured to death: Reports – Crime Online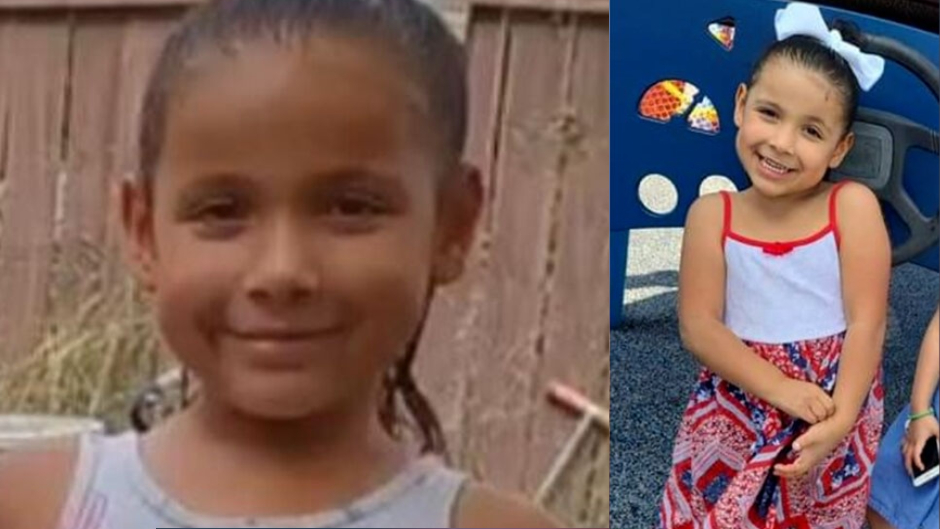 Neighbors and relatives said they called authorities multiple times, but the victim stayed home
A Texas couple were arrested Thursday for the Monday death of the woman's 5-year-old daughter, who was allegedly abused and tortured.
Mercedes Losoya died after her mother, Katrina Mendoza, 22, took her to hospital. Investigators later found evidence that the girl had suffered extreme physical abuse, including missing hair and fingernails, bruises, scratches, cuts and swelling all over her body, WOAI reported.
Mendoza reportedly said the abuse started three weeks earlier, after asking her boyfriend, Jose Ruiz, 25, to help with discipline. Mendoza claimed to have seen Ruiz getting dog feces and forcing his daughter to put it in her mouth, according to WOAI.
Mendoza also allegedly recalled an instance in which Ruiz pushed a urine-soaked sock into Losoya's mouth and ripped it off, causing him to lose two teeth.
However, Ruiz told authorities that Mendoza was the only person who abused Losoya and that he only slapped her buttocks, put her in a corner and made her keep her arms up. He also claimed Losoya's 6-year-old sister tore his hair out, WOAI reported.
According to the outlet, the 6-year-old sister provided an account that matched her mother's statements to police.
An autopsy concluded that Losoya had suffered extreme abuse and torture. In addition to the serious injuries, authorities believe the girl's bruised hands are the result of an attempted defense.
Meanwhile, the victim's great-aunt, Emily Losoya, told KENS that Mendoza favored her other daughter over Losoya and that the abuse began when Losoya was weeks old. The Losoyas claimed to have tried to gain custody without success.
"[Mendoza] had old papers, so [CPS] would favor anything she said. We all said it would take death to do [CPS] realize that Katrina [Mendoza] is not fit to be the mother of these children," the great aunt said.
Additionally, neighbors told WOAI that they repeatedly called San Antonio police and child protective services about the abuse they heard about or witnessed. Gabriel Granado, who shares a wall with Ruiz, said he first called authorities on Thanksgiving.
"We heard knocks, noises like a punch in the hand. In the last two weeks, I would say 50 hits like that," he said.
Granado's fiancée reportedly called the police on Saturday, days before Losoya died. Despite this, the girl was never removed from the house.
"We did what we could," Granado told WOAI. "I lost my faith."
Ruiz and Mendoza are charged with injuring a child, but they could face additional charges as a criminal investigation is ongoing. WOAI reported that the 6-year-old daughter from Mendoza is currently in foster care.
For the latest true crime and justice news, subscribe to the "Crime Stories with Nancy Grace" podcast. Listen to the latest episode:
Join Nancy Grace for her new online video series designed to help you protect what you love most: your children.
[Featured Image: Mercedes Losoya/WOAI, KENS Video Screengrabs]