Be kind to your heart this month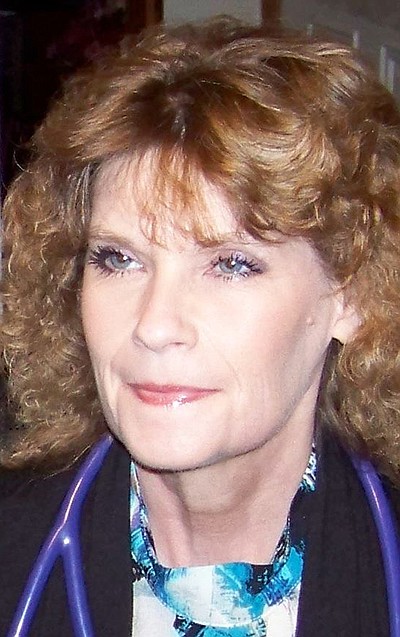 February has long been designated as the month of the heart. Your heart will beat about 2.5 billion times in an average lifetime. As a result, millions of gallons of blood circulate to all parts of the body. This constant flow carries oxygen, nutrients, hormones, and other compounds throughout the body to maintain health. It also removes metabolic wastes.
Although the heart is designed to function for a lifetime, certain factors can affect its ability to function properly. Currently, heart disease accounts for a third of all deaths worldwide. Poor diet, lack of exercise, smoking, infections, certain genetic conditions and stress along with other factors can impair the heart's ability to function at its maximum capacity.
Stress management is necessary to avoid multiple inflammatory health issues, including heart disease. Linked to increased inflammation in the body, stress can raise blood pressure and lower your HDL (good) cholesterol. Chronic stress can also affect sleep patterns, food choices, and weight management.
Knowing that stress and food choices have a major influence on heart health, it is important to choose foods that positively influence blood pressure, triglycerides, cholesterol levels and inflammation. At the top of the list are leafy greens. Leafy greens are rich in vitamin K and nitrates. Vitamin K protects the arteries and is important for proper blood clotting. Meanwhile, dietary nitrates reduce blood pressure, decrease arterial stiffness, and improve vessel cell wall.
Additionally, berries such as blueberries, blackberries, and strawberries are packed with antioxidants that protect against oxidative stress. Blueberries help with blood pressure and blood clotting. Strawberries improve insulin resistance and reduce LDL (bad) cholesterol. Dozens of studies rave about berries and heart health.
Not to be overlooked, avocados are a rich source of healthy fats. Avocados are an excellent source of potassium, which is essential for heart health. In addition to providing 28% of your daily potassium, they also provide a way to lower LDL and manage your weight.
Another often overlooked food is the tomato. Tomatoes are loaded with lycopene. Low blood levels of lycopene are linked to an increased risk of heart attack and stroke. Additionally, lycopene is linked to increased HDL (good) cholesterol. Higher levels of HDL help remove excess LDL and plaque from arteries and protect against heart disease.
However, the list does not end there! Almonds are high in fiber and monounsaturated fats, which have been linked to lower cholesterol and belly fat. Chia seeds, flax seeds and hemp seeds are excellent sources of omega-3 fatty acids. Adding these seeds can reduce inflammation, blood pressure, cholesterol, and triglycerides.
So whichever way you look at it, the evidence is mounting to support the influence of all aspects of heart health through healthy food and lifestyle choices.
Dr. Dianna Richardson has served Jefferson City and surrounding communities for over 20 years. She has worked in the health and nutrition field as a wellness practitioner for over 30 years. At the heart of her practice is the use of nutrition to improve health, vitality and quality of life. Richardson holds a doctorate in naturopathy, as well as degrees in nutrition and a master's degree in public health education. It can be found at the Health, Wellness & Nutrition Center, LLC on Dix Road in Jefferson City.
SWEET POTATO WAFFLES WITH BLUEBERRY SYRUP
Makes: 6 servings
FOR THE SYRUP
1 1/2 cups fresh or frozen blueberries
2 tablespoons water if using fresh berries
1 tablespoon fresh lemon juice
1 teaspoon grated lemon zest
1 tablespoon of honey
1 tablespoon light molasses
Pinch of ground cloves
FOR THE WAFFLES
1/3 cup peeled and diced sweet potato (about 1/3 of a large sweet potato) or 1/4 cup canned pumpkin puree
1 cup all-purpose flour
1/4 cup cornmeal, preferably stone ground
1 tablespoon baking powder
1/2 teaspoon of salt
1/8 teaspoon ground cinnamon
1/8 teaspoon ground ginger
1 cup plain soy milk
2 tablespoons light molasses
2 tablespoons olive oil
1 egg white
In a saucepan, combine blueberries, water (if using), lemon juice and zest, honey, 1 tablespoon molasses and cloves. Bring to a boil over medium-high heat, then reduce heat to low, cover and simmer until berries burst and juices thicken slightly, about 5 minutes. Frozen berries may take a little longer to thicken. Set aside and keep warm.
Meanwhile, pierce sweet potato and place in microwave until soft (about 6 minutes). Puree in a food processor or mash with a potato masher until smooth. Let cool. (Note: skip this step if using pumpkin puree.)
In a small bowl, sift together flour, cornmeal, baking powder, salt, cinnamon and ginger. In a large bowl, whisk together soy milk, mashed sweet potatoes (or pumpkin), olive oil and molasses. Add flour mixture and stir until combined.
Using an electric mixer on high speed, beat egg white until stiff peaks form.
Gently whisk 1/3 of the egg white into the batter to lighten it. Using a rubber spatula, gently fold the remaining egg white into the batter until just incorporated.
Heat up a waffle iron. Pour or scoop about 1/2 cup batter into waffle maker. Spread evenly and bake according to manufacturer's instructions.
Transfer the waffle to the baking sheet in the oven to keep warm. Repeat with the rest of the dough. Serve the waffles with the blueberry syrup.