Coronavirus: Government wins landmark lawsuit against Covid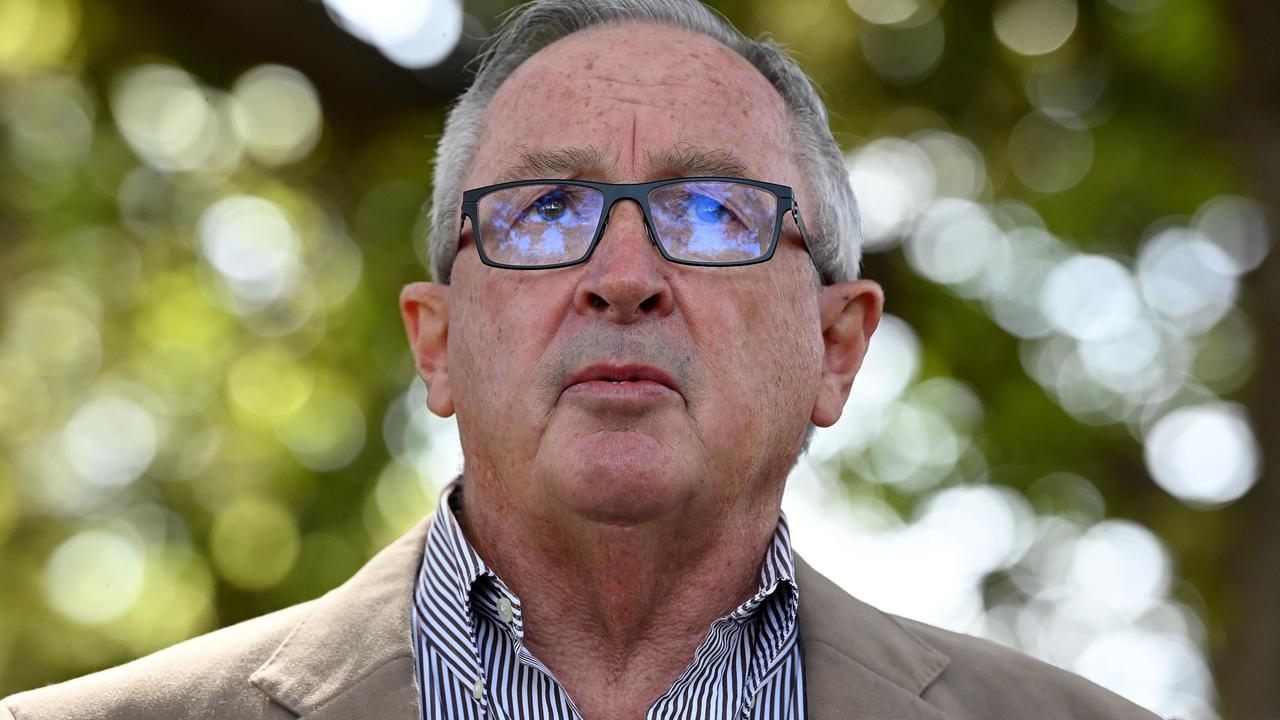 An NSW Supreme Court judge sided with the government in a landmark decision following a challenge to state public health orders.
The NSW government has won a landmark Supreme Court challenge over state lockdown measures to tackle the Covid outbreak.
Two groups of plaintiffs – all of whom have refused to be vaccinated – have filed civil lawsuits demanding the overturning of various aspects of the public health orders and the government preventing further lockdowns.
Natasha Henry, wife of Northern Rivers, and five other citizens have asked the court to overturn rules requiring elderly social workers to obtain the Covid-19 vaccine and prohibiting unvaccinated essential workers from leaving an area of ​​local government concern for their work.
Another group, including construction worker Al-Munir Kassam, demanded that public health orders be declared invalid because they infringe their "personal freedom" and require them to undergo medical intervention.
However, Judge Robert Beech-Jones ordered the dismissal of the two lawsuits on Friday afternoon.
"It has been argued that the orders infringe a person's right to bodily integrity and a host of other freedoms," Justice Beech-Jones said.
"Ultimately, the proper analysis is that the contested order restricts freedom of movement, which in turn affects a person's ability to work and socialize."
The case generated enormous interest with more than 45,000 people tuning in live on the opening day of the hearing.
Judge Beech-Jones also took the extraordinary step of warning people watching not to contact him after his rooms were inundated with emails and phone calls.
His warning came after anti-vax groups on social media encouraged people to write to Judge Beech-Jones.
The procedure was also the subject of a misinformation campaign, with a fake transcript circulating online claiming that a key government witness, Kristine Macartney, said in evidence that those vaccinated were 13 times more likely to 'catch Covid.
The forged transcript also misspelled or incorrectly listed the names of New South Wales Minister of Health Brad Hazzard, Professor Macartney and Judge Beech-Jones.
Kassam's plaintiffs have relied on evidence from several medical professionals including Professor Thomas Borody, who claimed he could cure Covid-19 with a mixture of ivermectin, zinc and doxycycline.
They also relied on evidence from Professor Ian Brighthope, a specialist in nutritional medicine who said vitamin C, vitamin D, zinc and ivermectin could be used to treat the deadly virus.
"In summary, Covid-19 poses very little risk to healthy people. Professor Brighthope's affidavit says.
But as Justice Beech-Jones noted: "No academic publication, research paper or regulatory approval is mentioned in Professor Brighthope's affidavit to support these opinions."
Judge Beech-Jones said he instead accepted the testimony of Professor Macartney, a professor at the University of Sydney and director of the National Center for Immunization Research and Surveillance.
"She is an expert more qualified to rule on the subject on the relevance of these treatments than the witnesses called by the Kassam plaintiffs," said Judge Beech-Jones.
The government had argued that the rules did not constitute a vaccination mandate, despite the economic pressures on them.
Lawyer Jeremy Kirk pointed out that none of the people suing the Minister of Health had been forced to obtain the Covid-19 vaccine.
The plaintiffs argued that the foreclosure measures amounted to an "unreasonable exercise of power" because they affected fundamental rights and freedoms.
They also argued that the orders should be declared invalid on legal grounds as they were inconsistent with the Law on Enforcement Powers and Responsibilities.
But in a resounding victory for the government that drew up the ordinances, Judge Beech-Jones dismissed the lawsuits on all grounds, including arguments that the ordinances were unnecessary and constituted a form of civil conscription.
"The difference in treatment between people based on their immunization status is not arbitrary," Judge-Beech Jones said.
"Based on the evidence, the Minister's approach is fully consistent with the Public Health Act. According to this aspect of the two challenges fails.