Dan Smith: Done with our trial subscription to the Anchorage Assembly of Tyranny and Socialism, and I'm ready to cancel it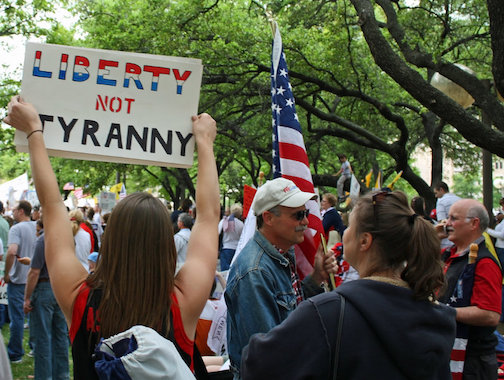 By DAN SMITH
Thank you to the Assembly members who proposed the re-masking ordinance.
To be clear, I am speaking only to members of the Assembly who continue to impose their unwanted medical warrants and advice on the citizens of Anchorage. This ordinance AO 2021-91 is a good reminder of the tyrannical and oppressive people that you are.
Thanks also for trying to protect my health, but it's not your job. Your job is to sit in this chair we bought, work in this building we paid for, and protect my God-given rights. Your job, which we are paying you for, is to protect me from people like you who would take away my rights.
Thank you for creating a situation that conditions people to think that only you, the Anchorage Coven, can save them, through tyrannical medical warrants. You have a bigger problem though: The people of Anchorage have realized that you created the problem and you continue to be the problem.
Just in case we forget, I think it's good to remind ourselves of the actual survival rates of the virus when all that is reported is the number of positive cases, hospitalizations and deaths associated with Covid.
There is no mention of the number of recoveries or naturally acquired immunity. From the CDC, the following is their infection mortality – survival rate. These statistics are without early treatment:
AGE GROUP / DEATH BY INFECTION
0-19 / 0.00003%
20-49 / 0.0002%
50-69 / 0.005%
70+ / 0.054%
AGE GROUP / SURVIVAL RATE
0-19 / 99.997%
20-49 / 99.98%
50-69 / 99.5%
70+ / 94.6%
If someone is still imposing masks, advocating for masks, or masking their children, they should have that information. It could allay their fears of the virus.
Fear is really the wedge you're trying to dig between us and divide Anchorage. But I think we're done with your fear. We are done with this virus. We have finished being governed. But more importantly, we are done complying with your tyrannical dictates.
You are parading a group of medical professionals through the Assembly Halls and orchestrating a speech on behalf of your mandates and trying to scare us. I tried to find but couldn't see my doctor in this group. None of the Assembly members are my doctor, either, the last time I checked. Why then do you think you can offer me a medical opinion on the prescription of a medical device such as a mask? You have no authority over my health.
See, it's not just a mask with a tyrant. We know that the mask does not prevent the spread of viruses of aerosol origin. It is a signal of obedience and division of a population. You might even have a provision in your mask ordinance that one citizen could denounce another as an offender and then prosecute them through illegal legal proceedings. Your order would pit store owners against other non-compliant owners and customers. He would be abused by resentful individuals. It would pit people against people, children against parents and most likely lead to unwanted violence.
This is the stuff of 1941 Germany. In my opinion, this mask ordinance has more to do with revoking the election of one of its sponsors. If it is too dangerous to leave our house, then we must vote by mail and avoid human contact, you say. You insist that the city must send ballots to every man, woman, child and dog in District 4 so that no one, living or dead, is denied their right to vote. The problem is, we know how easily and fraudulently mail-in ballots are manipulated and we don't appreciate your gesture.
Your message of endless, unscientific fear is a pathetic attempt to rally people in the direction of your totalitarian socialist agenda. I reject your argument of false fear as a means of making policies.
So in conclusion, I would like to thank you for the free medical advice and the 20 month free trial of Totalitarianism and Socialism, but I would like to cancel my subscription for now. Your efforts will not be forgotten in the next election.
Dan Smith has been a lifelong resident of Alaska and Anchorage.