EPA issues fine for chemical leak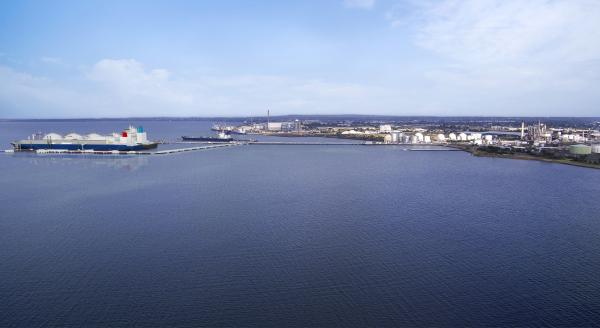 Ash bolt
EPA Victoria fined Viva Energy over $ 8,000 for releasing harmful chemicals into Corio Bay beyond its license limits.
The EPA said this week it fined Viva Energy $ 8,261 after discovering the refinery operator violated its license when a heat exchanger leak in April resulted in the release of BTEX, containing benzene, toluene, ethylbenzene and xylene, three times more limiting in cooling water and Corio bay.
EPA Southwest Regional Director Carolyn Francis said BTEX was harmful to fish and aquatic life, but no fish deaths were observed as a result of the spill.
"It should have been avoided," she said.
"Viva has now repaired faulty equipment, improved its maintenance procedures and will be more vigilant in the future, but under the Environmental Protection Act 1970 any license holder who violates a condition to which the license is subject is guilty of an infringement and the fine is therefore justified.
"BTEX is toxic to marine life at high levels. There were no fish deaths or other impacts observed in this case, but it is essential that license conditions be met to avoid impacts.
A spokesperson for Viva Energy said the company would not challenge the fine.
"Viva Energy is aware of the Notice of Violation issued by the Environment Protection Authority Victoria regarding the discharge of wastewater containing high levels of benzene, toluene, ethylbenzene and xylene which occurred on April 6 and 8, 2021, "said the spokesperson.
"The company has no intention of contesting the case.
"Viva Energy informed the EPA of the incident as soon as we became aware of it. We have thoroughly investigated the cause of the incident and implemented a number of mitigating measures to ensure it does not happen again.
"This includes increasing the frequency of preventive maintenance on the equipment that caused the leak.
"Viva Energy takes its environmental responsibilities seriously and regrets the incident
"We will use the lessons to further improve our operations and prevent similar incidents from happening in the future.
"We will make a financial contribution to Greening Australia for the same value as the EPA fine."
The EPA has encouraged the community to report violations of environmental regulations by phone at 1300 EPA VIC (1300 372 842) or by email at [email protected]