Healthy lifestyle, Pakistani lifestyle two different things: experts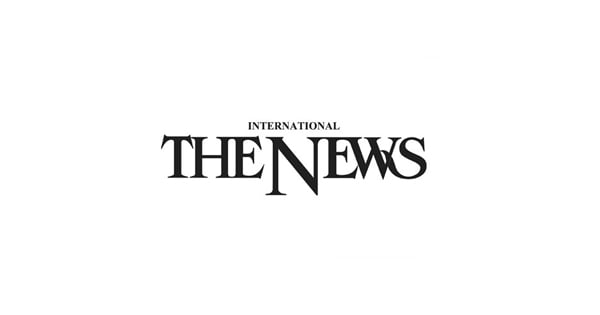 KARACHI: There is no vaccine or any type of antibiotic available for the treatment of non-communicable diseases (NCDs) like cardiovascular disease, diabetes and hypertension, so the only option available against these diseases is immediate modification lifestyle, leading health experts suggested on Sunday.
"Authorities and the media pay much more attention to communicable diseases, which can be prevented with vaccines and treated with antibiotics and antiviral drugs, but non-communicable diseases are mostly asymptomatic, lifelong, especially heart disease, which has become a social problem and can no longer be managed inside hospitals," said Dr. Shahzad Ali, renowned public health expert and Vice Chancellor of the Academy of Health Services (HSA), at a health conference in Rawalpindi.
He was addressing the closing session of the two-day Pakistan National Heart Association (PANAH) International Conference on Coronary Heart Disease, which ended at the Armed Forces Heart Institute (AFIC) Rawalpindi. Prominent cardiologists, diabetologists, nutritionists and public health experts presented their papers on cardiovascular disease prevention in Pakistan.
During his speech on "Public Health Challenges of Heart Disease in Pakistan", Professor Shahzad Ali Khan said about 22 years ago, the World Health Organization (WHO) revised the definition of health from "the absence of disease" to "the absence of physical, mental and mental disease". social well-being; not simply the absence of disease," but lamented that the authorities and experts in Pakistan are tracking diseases to regain health, which is not the solution.
"Heart disease is not just a clinical problem that we can manage inside hospitals. It is a social problem, but we in Pakistan lack national research and we don't have local evidence on heart disease," said Dr Khan, adding that there was a need to promote local evidence and models. to find local solutions to our problems.
Explaining the difference between infectious and non-infectious NCD disease management, he said many infections have vaccines and can be prevented with a shot, while others can be treated with antibiotics and antiviral drugs, duration illness in case of infectious diseases is temporary and one is absent from work for a short period of time.
"Similarly, the cost of treatment in case of infectious diseases is unique and in case of NCD it is all opposite. There are no vaccines, no antibiotics and the duration of treatment is lifelong. Once that you get an NCD, you will have it for life. It will take you to the grave. As NCDs require lifelong care and treatment, the costs are enormous," he informed while lamenting that the Pakistanis are unwilling to eat well, walk more and think positive.
"As public health experts, we can't just promote negative warnings not to do this and don't do that. People hate those who banish them or deprive them of the joys of life. They do not like being asked "to do nothing", he said, adding that local solutions must be found to control the prevalence of cardiovascular disease, diabetes, hypertension and other lifestyle diseases.
Another health expert, Prof. KH Mutaba Quadri, said one in four middle-aged adults in Pakistan suffer from coronary heart disease (CAD) and the risks are uniformly high among young people and women.
Concerted efforts are needed to prevent the epidemic of cardiovascular diseases in Pakistan focusing on hypertension, diabetes, smoking and dyslipidemia or hypercholesterolemia, he added.
He suggested that local research efforts be patient-centered, relevant, cost-effective and targeted at improving general and cardiac health outcomes, adding that research should be encouraged through central grants, research and development funds. and endowments.
"Clinical and translational researchers of Pakistani origin within university faculties in the United States, United Kingdom, Australia, New Zealand and the Middle East can serve as advisors/mentors and research collaborators in a not too distant future," he added.
Dr Brig. Azmat Hayat said non-communicable diseases (NCDs) kill 41 million people each year, or 71% of all deaths globally, adding that each year more than 15 million people die from NCDs between the ages of 30 and 69 years old; 85% of these "premature" deaths occur in low- and middle-income countries like Pakistan.
He argued that cardiovascular disease was responsible for most NCD deaths, at 17.9 million people per year, followed by cancers (9.3 million), respiratory diseases (4.1 million) and diabetes ( 1.5 million).
"In Pakistan, cardiovascular disease is the leading cause of death at 48%, followed by cancer 21%, chronic respiratory disease 12% and diabetes 3.5%," he said, adding that the likelihood to die between the ages of 30 and 70 from the four major NCDs is 21% in Pakistan.
Several other experts, including the director of the Baqai Institute of Diabetology and Endocrinology (BIDE) Karachi Prof. Abdul Basit, Munawar Hussain Consultant Food Policy Program, Dr Khalid Farooq Danish, Dr Aisha Mohyuddin, Dr Baseer Achakzai from the Ministry of National Health Services, Regulations and Coordination, Vice Chancellors of Medical Universities, Heads of Medical Colleges and others have also took the floor.