Here's how to get back to training after an illness or injury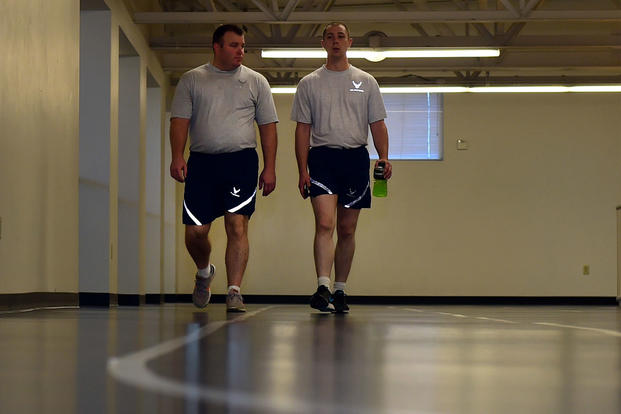 After a major break in training, many people return to exercising with too much intensity or postpone it to another day. The anxiety of starting over can set someone back for months or even years.
Whether you've been off the wagon for a few weeks due to injury or illness or haven't exercised for an extended period of time for various reasons, consider the following ideas for an easier starting point. , rather than doing the same workouts you did before. downtime.
Try the 5 minute on and 5 minute off model for a few days
Do this instead of starting over where you left off before the injury or illness. If you're used to training regularly and you stop for a few weeks, try doing five minutes of training, followed by five minutes of active recovery, just to test your abilities.
You may find that if you had lung congestion, it would help keep your heart and lungs from being overworked. If you suffered an injury, this could help you determine how well you have recovered and if you can do more without pain.
Repeat the five-minute workout, followed by five minutes of active rest (walking, cycling, stretching, etc.) for as long as you have or until you feel workout fatigue.
Where many avid athletes make mistakes is picking up where they left off, even if it's been over a month with little or no activity. Any leave longer than a week requires a logical progression to get back to where you were.
In fact, a week of training can take two or more weeks to get back to where you were before the recovery period. Many former athletes will recklessly practice their peak, even after a decade or more of no training or competition. This option can lead to more than a few days of pain, as serious injury is possible after a long period of sedentary life.
A very fit training partner
It's nice to have a friend who is willing to be your training partner. We all perform better and stay active longer when we have a training group or a partner that helps hold us accountable. However, what your fittest partner or group is doing isn't necessarily what you should be doing when you start over.
Reducing resistance training weight, exercise or strength training reps, volume of cardio activity, and overall training intensity will save you (the beginner) a lot of pain when training with a fitter partner or group. Do what you can do and progress intelligently.
Slowly return to training
The short answer is "treat yourself like a newbie". Pulling the reins on yourself is not easy, especially if you were recently at a high level of physical training prior to your illness or injury. There's nothing wrong with walking instead of running or choosing a low-impact cardio activity instead of running too many miles.
It's also a good idea to select a lighter pair of dumbbells and do fewer reps of calisthenics and weighted movements. But do Something is a must, even if it's just getting moving again and creating a placeholder for the regular physical activity you did before the injury or illness.
Where many go wrong is stopping all activity during the recovery period and replacing training time with a new habit. When you're ready to train again, you need to break a new habit you've established and start training again. How you start over can be the difference between success or prolonged injury.
Stew Smith is a former Navy SEAL and fitness author Certified as a Strength and Conditioning Specialist (CSCS) with the National Strength and Conditioning Association. Visit his Fitness eBook store if you're looking to start a workout program to create a healthy lifestyle. Send your fitness questions to [email protected]
Want to learn more about military life?
Whether you're considering joining the military, looking for basic fitness and training tips, or keeping up with military life and benefits, Military.com has you covered. Subscribe to Military.com to receive military news, updates and resources straight to your inbox.
Show full article
© Copyright 2022 Military.com. All rights reserved. This material may not be published, broadcast, rewritten or redistributed.