How To Help Others Without Sacrificing Your Happiness | Cyndra Quackenbush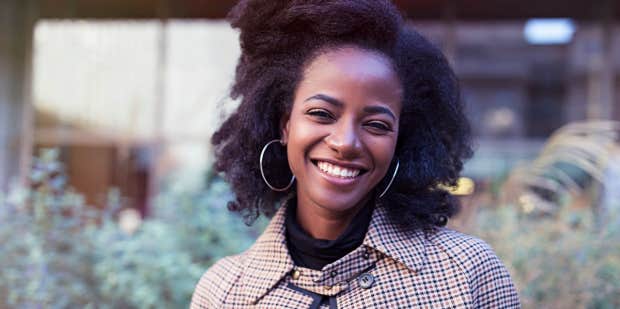 Most families have at least one. Maybe it's you. The stable, healthy, sorted person who happens to be in his prime.
You are the person who finds themselves helping a family member with mental illness or disability, or simply an aging parent. As a stable person, it is part of your privilege to help those who are not doing so well.
If you are in this situation, you might be overwhelmed and ask yourself, "Yes, but how much am I giving? Is there a line that's just too much?
Give yourself permission to take care of yourself while you help others in any way you can.
Create boundaries can be guilt-inducing and complicated.
Remember that the lifeboat metaphor is appropriate for this situation.
Some people, no doubt, have healthy ships that can distribute entire lifeboats to loved ones in need. The other 99% of us have livelihoods that may be hanging by a thread — or two. We just can't take it all on or risk sinking our own lifeboat. And then who can we help?
It's so important to remember to also be aware of your own needs as an essential caregiver in someone else's life.
Here are 9 life-saving aids to help your family with mental illness:
1. Start by identifying what is important to you in your life.
These are things that are non-negotiable, that you will not sacrifice to anyone or anything. Is it your relationship with your spouse? Ensuring consistency and safety for the children in your life? The career you worked hard to establish? Money in your savings account?
Write these things down and draw a protective circle around them. No matter what happens to a family member, you will not willingly risk these vital aspects of your life.
2. Figure out what you CAN do, and do it.
Do the spheres indicated above remain intact? So that's something you can do. Tell your family member clearly and consistently what you can and cannot do. Honor your word so you don't confuse your family member in need (or yourself) in future situations.
3. You're not alone.
Often there is not just one functional member of the family who can help. Ask for the help you need.
After identifying what you can do, let other family members or friends know that the person in need may need additional help that they may be willing to provide. When family and friends fall short, professional resources can be consulted.
4. "Help me so that I can help you.
It is common for people with mental illness or addiction to refuse to get the help they need, even when it is available. Let them know they need to meet you halfway.
If they refuse the treatment they need from professionals, let them know that you cannot take over their refusal. Suffering that has a solution that they don't want to receive should not become your problem.
5. Self-care
Yes, we hear a lot about self-care these days. For those caring for family members with mental illness, you can double that need for personal care. How can you help others when your basic needs are not being met? There are physical and emotional consequences to caring for family and friends with high needs.
When I went to visit a family member with mental illness, I did so inexpensively. I would accept the deteriorating well-being of a family member and then return to a creepy shared apartment with an overflowing toilet.
My own well-being would become so bare that a rude security guard would be enough to send me sobbing through the airport. It was after I decided to save up and invest in the best hotel I could afford when I visited a family member. I ate great meals, danced with local bands and saw comedy shows (laughter is the BEST medicine). Instead of coming back with tears, I came back with stories.
Advertising Feel stressed?
You're not alone. Nearly 3 million other people have sought professional therapy online.
Get 15% off today with BetterHelp!
Yes, some of them were sad, but it was also a joyful and full life experience.
6. Foods and drinks as drugs (and not as drugs)
When we're stressed, it's tempting for most of us to eat our emotions, overeat, and drink alcohol to try to stifle them. Be aware of your impulses. As much as possible, eat to nourish yourself. To me, it looked like a vegetarian bibimbap from my favorite Korean BBQ.
Give yourself slack and have radical forgiveness when you make a mistake. A cocktail may be just what the doctor ordered after a long, stressful encounter, but when that turns into three or five drinks, it's time to re-evaluate how you handle stress.
Revisit your self-care, can the cost of those drinks be for a massage or other indulgence instead?
seven. Have your own schedule.
When there is a needy person in our lives, it can seem almost automatic that they become the center of our attention and our schedules.
Restore your sanity at the center by having your own schedule and sticking to it. Are yoga in the morning, writing sessions in the afternoon and dinner with my husband and the children important to you? Don't sacrifice these pillars of your schedule.
View and respond to your family member's non-emergency requests when you are available. For your own health, never sacrifice your sleep.
8. Allow and acknowledge the chaos.
Mental illness, especially when left untreated, creates illogical, absurd and chaotic encounters. Recognize it for what it is – mental illness – and don't let drama or confusing reality swallow you up. It's not you, it's not yours. Calmly do what you can and step away from the rest when you can to take a break. There will be times when you feel sucked in and that's just the nature of mental illness in relationships.
Related stories from YourTango:
Forgive yourself, forgive your family member, and recognize each day as a new day.
9 . inquire.
There is no "crazy". There's mental illness, illness, addiction, co-dependency, and more, each with their own fabulous resources, groups, and books in which you can understand your family member's medical condition.
Take the time to educate yourself to develop your personal empathy and toolkit for building rapport with your family member in need.
After reading NeuroTribes: the legacy of autism and the future of neurodiversity by Steve Silberman, I learned that genetically we all possess traits that for some end up being a cocktail of mental challenges.
If we are able to thrive in society (often because of small traits of these same genetics), it is vital for us to understand and support our less fortunate brothers and sisters. Ideally, society itself will understand this importance and care for everyone despite their neurodiverse disposition.
While the responsibility rests on our own shoulders, we must do our best to continue to thrive and take care of ourselves so that we don't sink our own lifeboats. If our own boat remains stable on the surface, we can continue to save useful and healthy lives.
More for you on YourTango:
Cyndera Quackenbush, MA, offers nature-based readings and self-care retreats online and in the San Francisco Bay Area. Learn more here.