How to help Penelope the cat at Lake Humane Society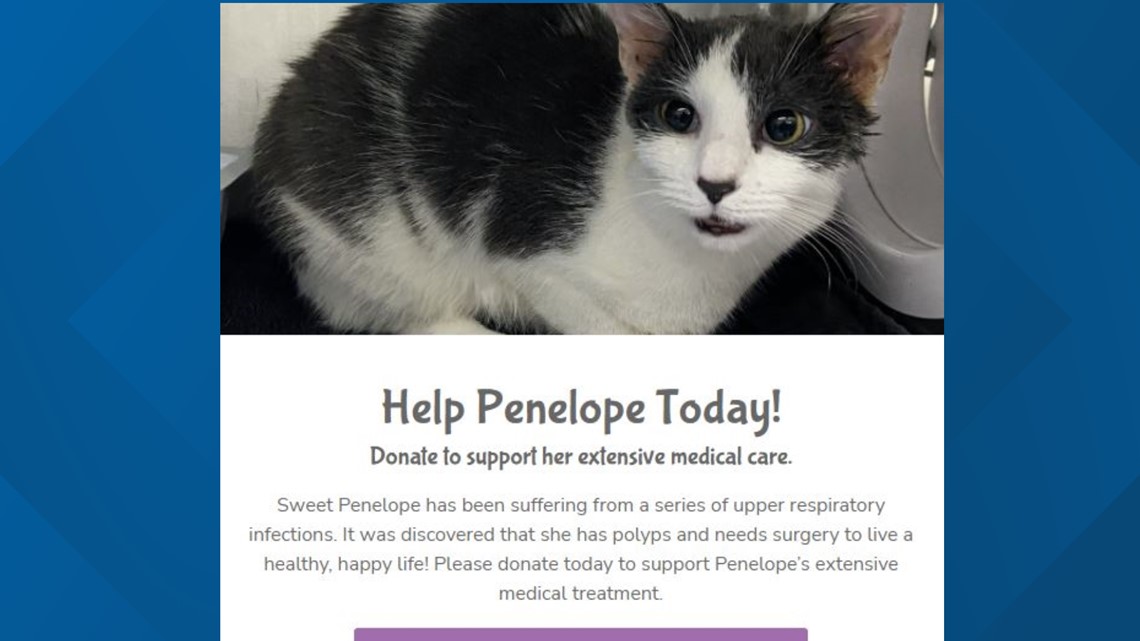 It is estimated that the treatments Penelope will need will cost upwards of $3,000.
MENTOR, Ohio — The Lake Humane Society has started a fund to try to help provide life-saving care to a 6-month-old homeless cat named Penelope. Since arriving at their facility after her owner could no longer provide care, officials say Penelope has suffered from a series of upper respiratory infections.
Penelope has been battling a relatively rare medical condition called polyps, which is a growth that can cause problems in felines. Lake Humane Society officials say Penelope has Tic Tac-sized polyps in her left ear, nasal passage and throat.
SUBSCRIBE: Get the day's top local and national headlines delivered to your inbox every weekday morning with 3News to GO! newsletter
"These polyps are the root of the chronic infections and treatment is essential for this cat to live a healthy life," according to a press release from the Lake Humane Society. "As these lumps continue to grow, Penelope may develop difficulty breathing and difficulty swallowing. They have already started to fill her ears and nasal passages.
A veterinarian has determined that these polyps require surgical removal. It is estimated that the treatments Penelope will need will cost upwards of $3,000. This includes surgery, rehabilitation in a specialist clinic and further monitoring of his recovery. The Lake Humane Society has already sterilized and microchipped Penelope and given her preventatives and initial vaccines.
Those interested in helping Penelope can donate to the Lake Humane Society's Angel Fund, where 100% of the money goes to help Penelope and other animals in need of medical care. Penelope's fundraising page can be found HERE.
You can also mail a donation to the Lake Humane Society:
ATTN: Penelope's Angels Fund
7564 Tyler Boulevard Building E