Infused Vitality Wellness Salon – Vitamin IV Therapy in Richmond offers evidence-based IV therapy and weight loss programs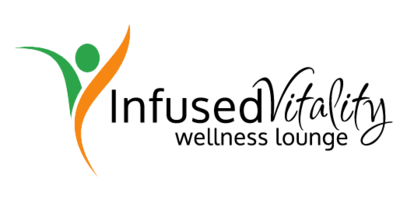 Richmond, TX- For many people, an ideal life would be one where they feel and look their best. Although these are generally common desires, they remain elusive for some people despite their best efforts. To help such people in Richmond, TX, Infused Vitality Wellness Lounge – Vitamin IV Therapy was launched a few years ago. Since its launch, the clinic has helped many clients in the region achieve their health and wellness goals, enabling them to lead more fulfilling lives. Its medical providers pride themselves on their ability to tailor their services to each client's unique needs and have a reputation for always going above and beyond.
While commenting on his experience at the clinic, a happy regular visiting patient said, "I am receiving IV nutrition therapy at this facility. The nurse practitioner is very patient and knowledgeable. She listened to me and gave me drops to manage my fatigue. The place is clean and very calming. »
As the name of the clinic suggests, Richmond IV therapy is one of its main services. Through this service, Infused Vitality Wellness Lounge – Vitamin IV Therapy delivers essential fluids, vitamins, amino acids, minerals, etc., intravenously to maximize each patient's absorption rate for immediate results. Depending on specific desired outcomes, patients can choose from a range of IV therapy options that serve a particular purpose with evidence-based results. Some options available include IV therapies for; athletic performance and recovery, beautiful glow, hangover cure, maximum hydration, migraine/headache relief, fatigue and muscle spasm relief, and cellular regeneration.
In addition to specializing in IV therapies, Infused Vitality Wellness Lounge – Vitamin IV Therapy is also known in and around Richmond, TX for its weight loss programs. The clinic's weight loss specialists use proven techniques to get patients to achieve their desired ideal weight in record time. The best part is that patients are always free to choose from various FDA-approved weight loss programs, allowing them to select the one that suits them and their schedules perfectly.
Since many of its customers have busy lives, Infused Vitality Wellness Lounge – Vitamin IV Therapy goes to great lengths to ensure their convenience. For example, patients who cannot make it to the clinic's on-site facility can ask wellness experts to visit them from the comfort of their home or office. Plus, they can schedule group therapies to get the most out of these sessions at discounted prices. Best of all, the clinic's telemedicine program allows patients to freely schedule virtual consultations, saving them the hassle of visiting the clinic.
More information regarding the services offered by Infused Vitality Wellness Lounge – Vitamin IV Therapy can be found on its website. Patients can take their first step towards wellness by contacting one of their representatives on +12819299770. Alternatively, they can visit the clinic's onsite location at 7103 Katy-Gaston Rd, Suite 200, Studio 113, Richmond, TX, 77406, US.
Media Contact
Company Name
Infused Vitality Wellness Lounge – Vitamin IV Therapy
Contact Name
Gwen Chuba MSN, RN
Call
+12819299770
Address
7103 Katy-Gaston Road, office 200, studio 113
Town
richmond
State
TX
Postal code
77406
Country
United States
Website
https://infusedvitalitywellnesslounge.com/