InsurTech, which promotes healthy living, raises £ 50million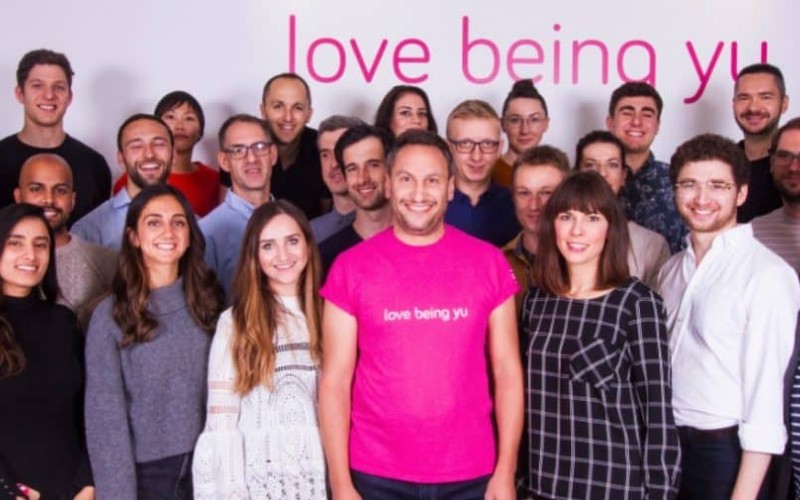 An InsurTech company aiming to reinvent life insurance with a focus on wellness and a healthy lifestyle has raised £ 50million.
The Series B cycle in YuLife was led by Target Global and supported by new investors Eurazeo and Latitude as well as existing investors Creandum, Notion Capital, Anthemis, MMC Ventures and OurCrowd.
YuLife will use the capital to develop new products, expand its penetration of the UK market and expand its reach into new global markets.
"The life insurance industry is ripe for transformation. For too many years, life insurance has focused only on paying a lump sum upon death, "said CEO and founder Sammy Rubin.
"Now is the time to reinvent the very nature of life insurance by prioritizing 'life' and inspiring members to live their best lives every day, using insurance as a tool to improve their well. -be physical, mental and financial.
"Redefining group life insurance is just the start of the journey for YuLife as we seek to inspire life with a wide range of new insurance products. "
YuLife is transforming traditional group life insurance into a line of wellness and insurance products, pioneering a paradigm shift in the insurance industry towards a model that simultaneously supports members, insurers and employers.
Members improve their well-being while insurers benefit from an approach that reduces risk to individuals through healthy activities, while employers are empowered with a product to truly demonstrate their care for their employees. .
YuLife active members proactively change their lifestyles, prevent physical and mental illness, and protect themselves financially with essential services.
YuLife Life Insurance includes everything in a traditional group life insurance policy, but also adds critical illness, income protection, virtual GP services, and employment assistance like advice and coaching.
Uniquely, YuLife also enables employers to reward a healthy lifestyle by offering employees discounts and vouchers from top brands such as Amazon, ASOS and Avios which can be purchased with YuCoin, YuLife's virtual currency, earned by performing daily wellness activities such as walking, cycling, meditation and mindfulness.
The app harnesses behavioral science, artificial intelligence, and game mechanics to provide members with an engaging service that fosters healthy and sustainable habits as well as actionable HR insights for businesses. Members enjoy an average of 120 annual touchpoints and nearly one million wellness quests have been completed through the app to date.
"YuLife is redefining life insurance by using the most innovative technologies to transform a largely traditional industry," said Ben Kaminski, Partner, Target Global.
"With health and wellness increasingly in the limelight in the wake of Covid-19, YuLife is fundamentally changing insurance by pushing people to adopt healthier lifestyles.
"YuLife is uniquely positioned to take advantage of its ten-fold growth during the pandemic and lead the way in helping customers meet the challenges of an ever-changing work environment.
"We are very proud to partner with YuLife on their journey to become a world leader in life insurance. "
YuLife has seen its gross written premiums increase more than 10 times over the past year, already providing total coverage of more than $ 15 billion to employees and their families at world-class companies including Capital One, Co -op, Curve, Havas Media, Severn Trent and Sodexo.