Interview with Meghan Markle The Cut: The biggest takeaways.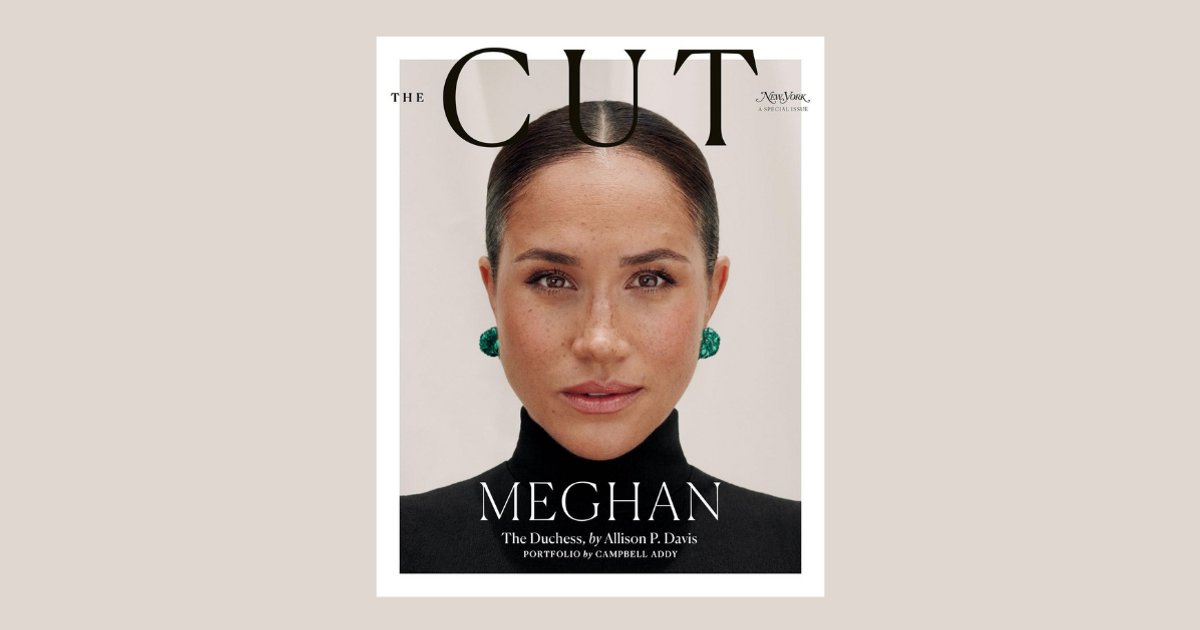 "At a red light, [Meghan] rummages in the trunk and pulls out a brand new black backpack and hands it over to his security to give to a homeless man around the corner," Davis wrote.
"They teach Archie that some people live in big houses, some people live in small ones, and some people live between houses."
"They made kits to pass out with water and peanut butter crackers and granola bars," she adds.
As you do.
5. She compares her and Harry to both salt and pepper shakers and… palm trees.
Of course, Meghan has to mention her Prince Harry, or "H" as she calls him in her sweet (sorry, squeaky) anecdotes.
"One of the first things my husband saw when we [viewed the Montecito house] were those two palms," she told Davis.
"See how they're connected down there? He's like, 'My love, that's us. And now, every day when Archie walks by us, he's like, 'Hi, mum. Hi, dad.'"
I'm sorry, is that really the case?
Then there was his salt and pepper story.
"Meghan is getting into a little story. Right now they're trying to teach Archie his manners." "He's always being told, 'Manners make the man. Manners, manners, manners, manners, manners.')," Davis wrote.
"In one such lesson, Meghan recalled something she learned at a young age from a friend's mother: salt and pepper always went together.
"She said, 'You never move one without the other. It's me and Harry. We are like salt and pepper. We always move forward together.
Cute?
6. There are subtle digs everywhere.
Harry appears at some point during their interview, and when he does, he explains how he and Meghan work together on their projects – something his family isn't very good at.
"Most people I know and a lot of my family members can't work and live together," he says.
Davis notes that Harry "states the family with a vocal eye-roll".
Similarly, Meghan discusses the response to their renovations of Frogmore Cottage and the fallout from it.
"It was bittersweet, you know? Knowing that none of this was supposed to be like this," she said.
7.Harry and Charles.
On the subject of family, Davis discusses Meghan's relationship with her father, Thomas Markle.