Mayor Keller, AARP Senior Designation Partner at the Unveiling of a New Addition to the Fitness Center in Palo Duro – City of Albuquerque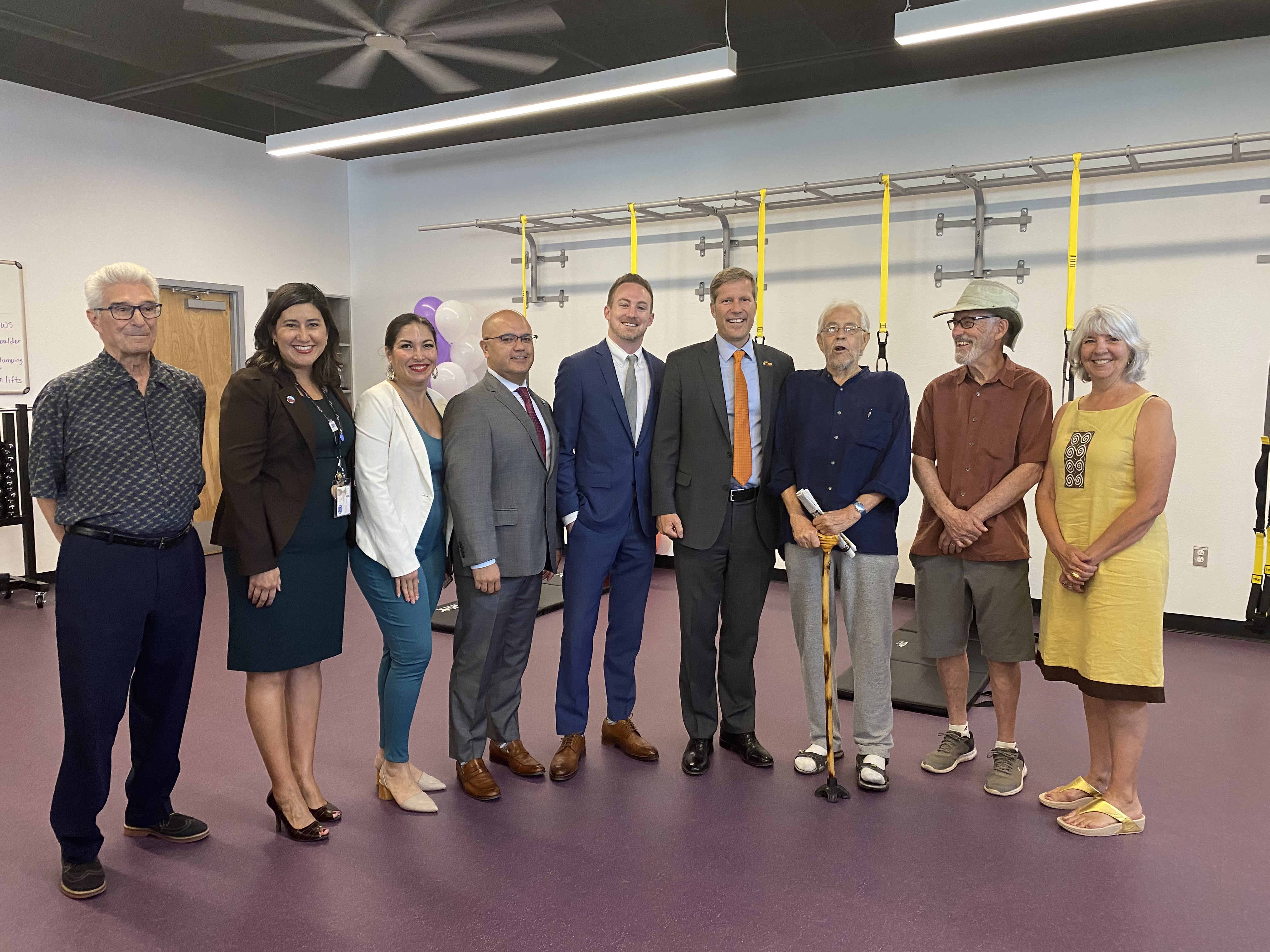 July 1, 2021 – Mayor Tim Keller was joined by AARP New Mexico State Director Joseph Sanchez, Senior Affairs Department Director Anna Sanchez and other city leaders to unveil a new 2,000 square foot addition to the Palo Duro 50+ Sports and Fitness Center. The unveiling of the space is dedicated to an initiative in partnership with the AARP to promote the development of communities where life is good.
"One of the best things a city does is how it treats its older residents. Adopting the "Age-Friendly" designation for Albuquerque is a testament to our continued effort to create inclusive spaces and provide opportunities for all ages to thrive here in our city ", Mayor Tim Keller said. "The Palo Duro 50+ Fitness Sports and Center expands the health and wellness resources available in Albuquerque, supporting active living for adults 50 and older."
The AARP Age-Friendly designation helps ensure that local leaders are committed to improving quality of life to support all ages. This is beneficial for communities as its policies address issues such as improving community life, land use, housing and transportation – all of which facilitate aging in place.
"The vast majority of people aged 65 or older want to stay in their current home or community as they age," said Joseph P. Sanchez, New Mexico State Director of AARP. "Staying healthy plays a huge role in this. The Age-Friendly Initiative promotes eight areas of focus necessary for aging in place, including health services, social participation and community engagement. These spaces, like the addition of Palo Duro, help continue to meet those needs. AARP is thrilled that Mayor Keller and city leaders are committed to creating a city where people can age in place and thrive in their communities.
"Our mission is to help older people embrace aging, which involves creating opportunities to help promote happy and healthy lives. " mentionned Anna Sanchez, Director of Senior Affairs"The potential for adding Palo Duro in connection with the Age-Friendly designation will ensure that we continue to promote the importance of improving and maintaining a healthy lifestyle. "
The Palo Duro 50+ Sports and Fitness Center is located on the property of the Albuquerque Public School and adjacent to the McKinley Community Center. It is managed by the Department of Higher Affairs of the City of Albuquerque. The majority of funding for this project was provided by the New Mexico Department of Aging and Long Term Services in the form of a grant of $ 912,500. The contractor on the project is Consolidated Builders and the architect is FBT Architects. The addition is equipped with new TRX suspension training equipment and will provide room for high to low impact exercise, aerobics and Tai Chi classes, and will add more restrooms to the facility. installation.