Montana pastor JD Hall, founder of Pulpit & Pen, charged with DUI, carrying a weapon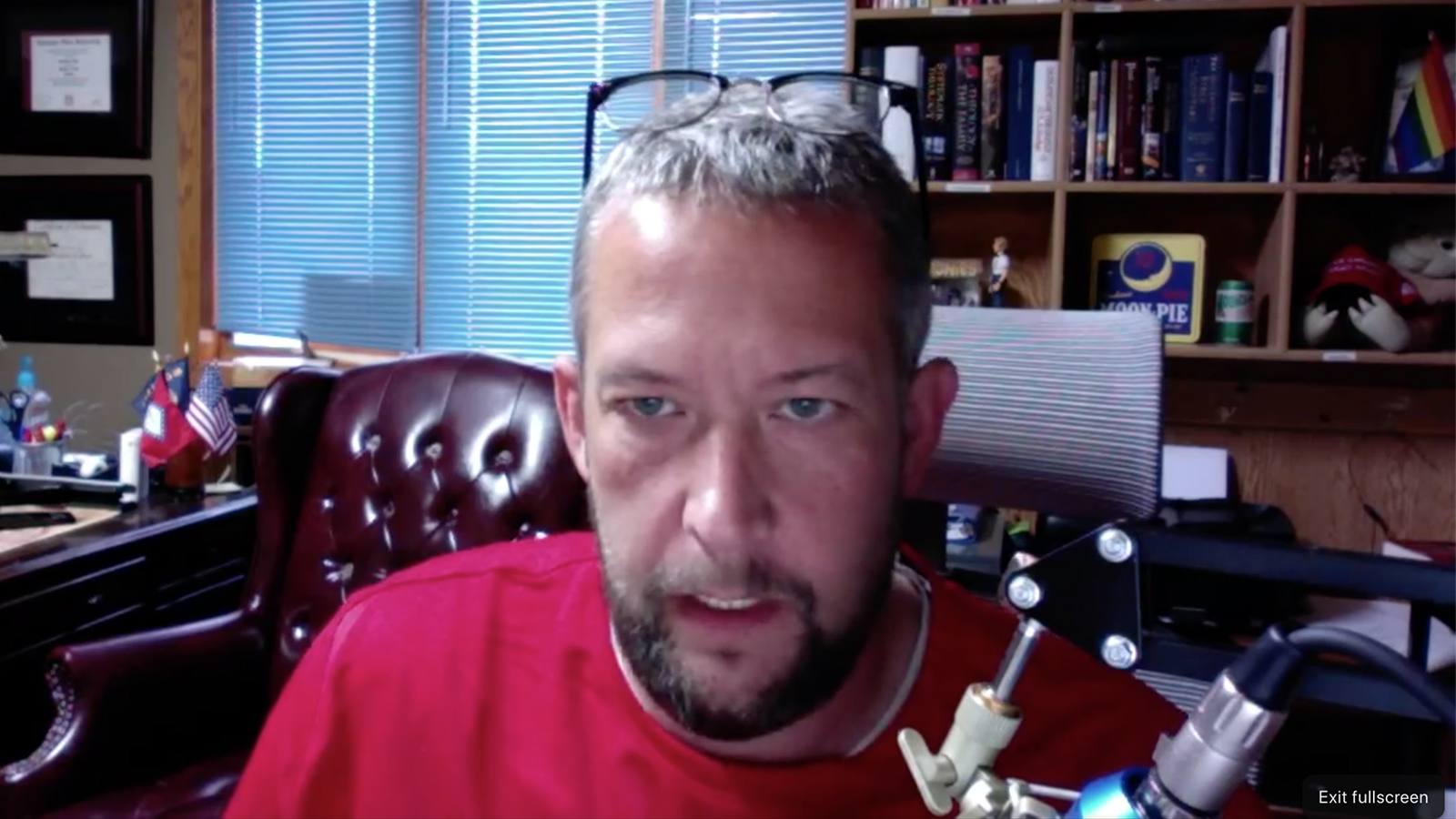 (RNS) – A Montana Baptist pastor who spent years warning that liberals were taking over the Southern Baptist Convention and evangelical churches, has been arrested for drunk driving and weapons.
Jordan Daniel "JD" Hall, pastor of Fellowship Baptist Church in Sidney, Montana, and publisher of the online Christian controversy site Protestia, was arrested on May 11 after a traffic stop. According to a copy of the initial offense report obtained by Religion News Service, Hall was charged at 11 p.m. with driving under the influence and carrying a concealed weapon while intoxicated. The DUI charge is a first offense, according to the report. A Sidney police officer saw Hall driving on a bike path and pulled him over.
Hall allegedly had slurred speech, stumbled and had poor balance, according to a copy of the complaint filed against him, which was also put online. During the arrest, the police also reportedly found a concealed handgun. The pastor performed poorly on a field sobriety test, according to the police report, but a breathalyzer found no evidence of alcohol in his system.
The Montana pastor is best known for his role as a writer for the online site Pulpit&Pen, where Hall criticized what he saw as liberal and worldly influences affecting the evangelical church and in particular the Southern Baptist Convention. Among the site's targets were Bible teacher Beth Moore, former Southern Baptist ethicist Russell Moore (no relation), former SBC president JD Greear, and Tennessee preacher and Trump supporter Greg Locke.
After Facebook banned the Pulpit&Pen, the site was renamed "Protestia". Hall also runs the Gideon Knox Group, which runs a collection of church-based media sites and other media ministries, including the Polemics Report, the Bible Thumping Wingnut podcast network, and an AM radio station. He also founded the Montana Daily Gazette, a conservative news site.
---
RELATED: Awakened War: How Social Justice and CRT Became Heresy for Evangelicals
---
Hall has made headlines during the pandemic for offering vaccine exemption letters for religious freedom and for plans to publicly shame COVID-19 "snitches."
"We are leading the insurrection against godlessness and liberalism," says the Gideon Knox group's website.
Following his arrest, Hall offered to resign as pastor of Fellowship Baptist, according to a statement posted on the church's website Monday, May 16, for "bringing the stain of rumor on the church."
The statement said Hall suffers from vitamin D deficiency, which causes "poor coordination, slurred speech, word displacement" and clarified that since there was no alcohol, the arrest was not "disqualifying at the ministerial level". The statement also claimed Hall was "potentially addicted to work," and church elders ordered him to take three months off. According to the statement, Hall cannot return to work without his wife's approval.
Hall will remain as pastor, the statement said, and has spoken with the church about the incident.
"He solemnly warned us to be ready for what the enemies of Christ would do to his situation and to be prepared," the statement read. "The congregation spoke openly to assure Pastor Hall that he should not be ashamed, that we don't care what the world thinks, for we know the truth."
In 2014, Hall announced his intention to drop his involvement in SBC disputes, following the death of the teenage son of one of the church leaders he criticized. Hall and other critics had ridiculed the 15-year-old online, in what radio talk show host Todd Starnes called a "theological thug".
"In a sense, I reap what I sow. When you live by the sword, you die by it," Hall said in 2014, according to Christianity Today. He also apologized for criticizing the teenager.
Hall had become active in the SBC dispute in recent years — joining other critics who say the nation's largest Protestant denomination has gone liberal — and planned to attend the SBC's next annual meeting in Anaheim. Pastor claims that "me and my boys will check the mics and the reprimand is the order of the day".
The pastor recently filed for bankruptcy, saying he couldn't afford to pay legal fees in a libel lawsuit, according to Montana Dispatches. A transgender activist sued Hall for defamation, claiming "an article about her damaged her reputation," the Longview News-Journal reported.
Hall pleaded not guilty to the charges. He was also fined $585, according to the Daily Montanan, and a court date is set for mid-July.
---
RELATED: Anti-revival preachers Voddie Baucham and Tom Ascol to be named SBC leaders
---
This story has been updated with information about Hall's plea.