No one in Arcane has ever heard of social services?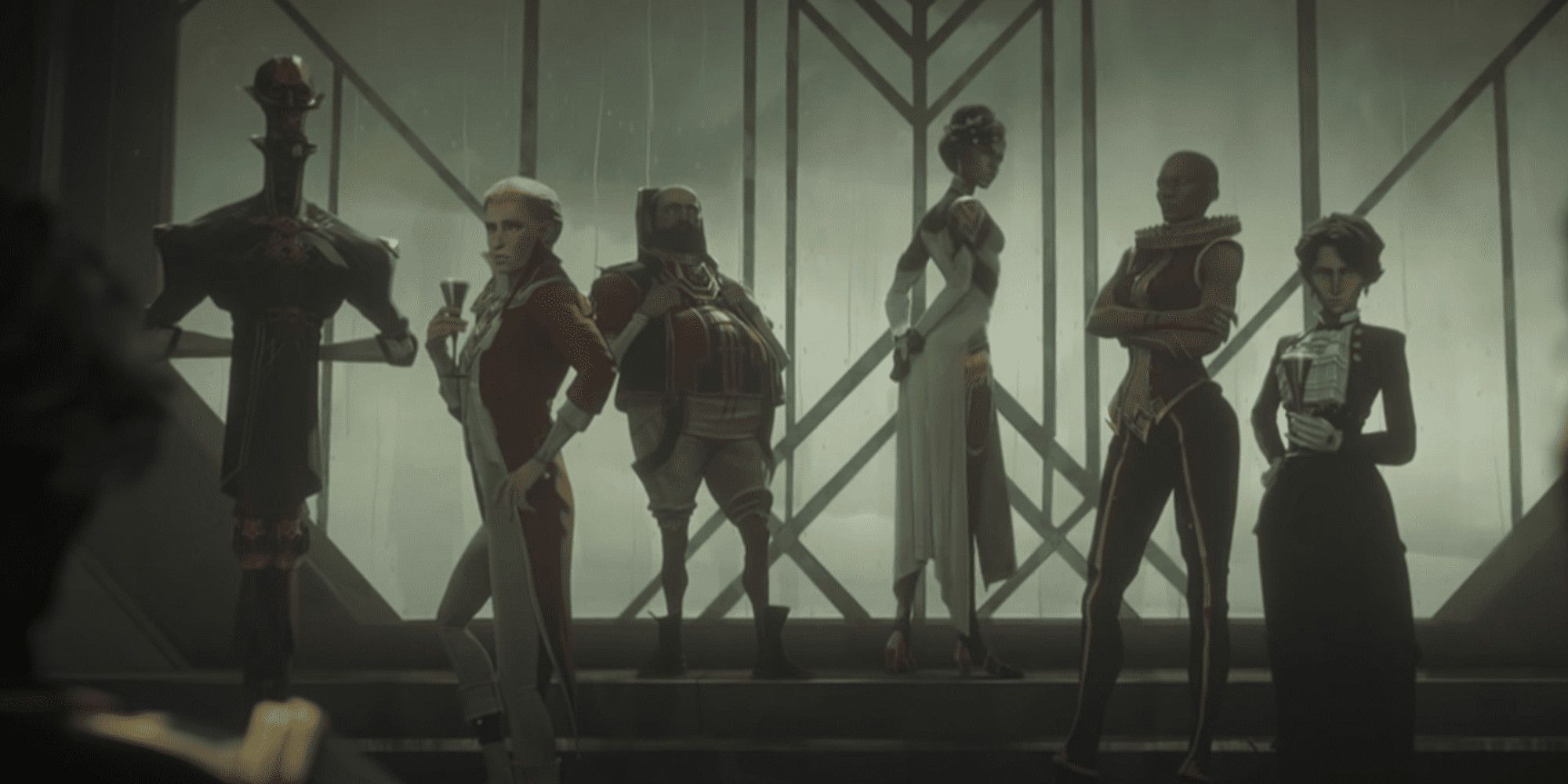 * Spoilers follow for Arcane episodes 4 to 6 *
Arcane continues to raise the bar for video game adaptations with Act 2 this week, moving forward several years to show us how Hextech's discovery and Vander's death accelerated the conflict between Piltover and Zaun. As tensions rise between the two, leading to what we can only assume to be all-out war in Act 3, I have to wonder why the powers that be have not considered simply using their vast wealth and their technology to solve real problems. Class warfare is central to Arcane's story, but the way the characters engage in this conflict makes this rigid caste system feel somehow endemic to society. By treating the rich and the poor as a mere fact of life, Arcane takes for granted how classism spreads and why the wealth disparity is so difficult to resolve.
A little history lesson on Piltover and Zaun: centuries ago, Zaun was a rich trading port which facilitated the transport of goods between two seas. Eventually, the merchant tribes who ruled Zaun decided that it would be much more profitable, efficient, and less laborious to simply dig a canal through Zaun so that ships could flow freely between the two cities – and pay them obscene taxes. and fees, of course.
Related: Don't Play League Of Legends Just Because You Like Arcane
The project turned out to be disastrous for Zaun. The explosives they used to form the canal triggered an earthquake that flooded the city and turned into a toxic swamp. When the work was finally completed, the wealthy citizens of Zaun crossed the canal and created Piltover, leaving the less fortunate to suffer from disease and starvation in Zaun.
About 200 years later, Piltover had become a beacon of wealth and progress for the rest of the world, as Zaun fell into lawlessness and gang violence. Piltover's wealthier merchant families came to be known as noble clans and formed a council that controls all aspects of the city, as we see in Arcana.
It's a great setup for class conflict, even though the whole underground city thing looks nice, but as a metaphor for capitalism, it fails to recognize how power structures are perpetuated. Piltover was built on Zaun's suffering, that's true, but Zaun is no longer part of Piltover's power structure. It does not generate wealth for Piltover through productivity, but exists only as a threat to Piltover. The people of Zaun are not working poor whose work supports the Piltover elite. The council has no economic reason to keep Zaun in misery, and indeed, Piltover would almost certainly benefit from rehabilitating Zaun into a functioning company that can produce betterment for them. The fact that Zaun only exists as an antagonist of Piltover is a misrepresentation of the real mechanics of capitalism and serves to vilify the underclass.
The council turns out to be a selfish and short-sighted group. When Jace demands that the Hexgates be shut down so their technology does not escape Piltover, the rest of the board refuses for fear of losing business opportunities – not realizing that losing sole control of Hextech will render them useless as Port city. . It is therefore not surprising that the Council did not consider the idea of ​​pulling Zaun out of the rubble in an effort to preserve his own way of life and create a larger work force – the problem is that no one in the The whole universe doesn't even present the idea. It is as if the very concept of social services does not exist in Runeterra.
Heimerdinger positions himself as the voice of reason, who is banished from the board for suggesting that greed and jealousy have distracted them from their duties as rulers. But Heimerdinger is actually the most reprehensible of all. His advocacy is not done in order to sort out relations with Zaun – whose unrest threatens to spill over into the streets of Piltover anytime soon – but rather to convince them to suspend Hextech's progress. Heimerdinger's conservative and reactionary ideology is just as flawed as the rest of the board, and the fact that he was instrumental in forming Piltover – and abandoning Zaun – is never addressed, even from a distance.
There are three more Arcane episodes next week, so the story is far from over. Hope rests, as always, on the next generation. Knowing what we know about League of Legends lore doesn't lead me to expect the series to grapple with class dynamics responsibly. Caitlyn's adventure with Vi in the Underground City is possibly the first time a Topsider has had meaningful contact with Zaun in generations, which could mean her eventual turn as Piltover's Sheriff could at least improve somewhat. the relationships. Progress doesn't happen overnight, and I certainly don't expect Arcane to stray significantly from established League traditions, but I had hoped that the redistribution of wealth would at least have been put on the table. I know socialism is a dirty word, but you don't have to pretend it doesn't exist.
Next: Is Anyone Going To Talk About Arcane: League of Legends' Transphobia?
GTA Trilogy opens with a metacritical user score of less than one in ten
The GTA Remastered trilogy is a mess.
Read more
About the Author