Rodney Dial: The Freedoms You Give Up Now Will Never Be Returned to You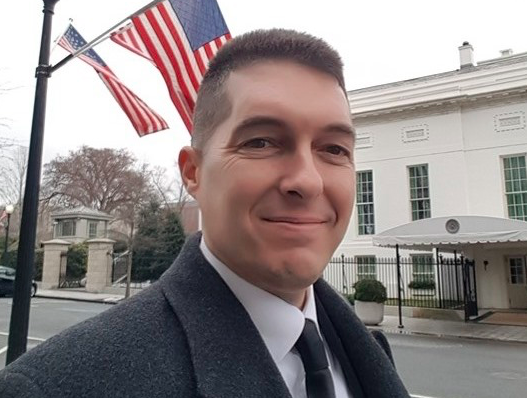 By MAYOR RODNEY DIAL / KETCHIKAN ARRONDISSEMENT
On September 13, I was due to travel to Haines, along with other elected officials from our community, to attend the 2021 Southeastern Conference. I was looking forward to attending as it is an event. worth it and would mark my first time traveling to the Ketchikan borough in over a year.
However, a few days before leaving, I received an email from the conference officials stating that all participants should be vaccinated, that the wearing of masks would be mandatory for the whole event and that in addition to vaccines and of masks, participants could go the extra mile and be tested too.
After confirming the requirements with the Director of the Southeastern Conference; I asked the staff to cancel my attendance in person and arranged an electronic participation instead.
For me the problem boils down to this: I will not support or use taxpayer funds to "normalize" people / organizations that turn "rights into privileges" distributed on the basis of one person's obedience.
I must point out that I am not an anti-vaccine. However I also realize that this statement will go on one ear and come out on the other of some.
I have spent the past 18 months working with many others to support the safety of our community and protect our economy to the best of our ability. I also opposed mandates from the start and supported personal rights and responsibility.
Finally, I kept my opinions off social media so as not to fuel a growing toxic divide in our country (which is why I have been silent on Facebook).
However, with the President's recent speech and the growing segregation of our country and the world, I ask you to take a few minutes to think about where this is going and if the result is something you can support.
The freedoms you give up now will never be returned to you.
I believe we have reached the point where the actions of the federal government are no longer just about mitigating Covid. If they were, those with natural immunity to a previous infection would be considered protected with the vaccinated.
What I believe we are witnessing now is a movement to link privilege / freedom with obedience. The end result will be a de facto "social credit" system. Once the public is conditioned to act, to gain permission to engage in an activity, the government can add future requirements to maintain that capacity, and most will comply.
Do you support immunization mandates? If so, my question for you is to what extent do you support them? I expect that in the coming weeks, third "booster" injections will be suggested initially and then required based on the time elapsed since individuals first injected. When this occurs, refusal to comply with the recall will result in a vaccinated person being considered an unvaccinated person.
In Israel, one of the most vaccinated countries in the world, the passport system known as the Green Pass expires six months after receiving the second injection, making additional reminders mandatory so that citizens retain their authorization to engage in the company.
Keep in mind that whatever you are required to have in a lifetime you are also required to show proof that you got it. With each passing day, more and more companies require proof of vaccination; currently, this proof is a vaccination record. Soon this card will no longer suffice. You will be told that cards are inadequate because they are too easy to lose or misplace, too ripe for fraud, and too long to verify.
In the future, you will first be asked to use electronic verification. Scan the app on your phone to enter a restaurant, board a plane, or access a service. But of course, now you haven't only reported your immunization status, but also your movements. Data will be obtained on where you go, when, who you partner with, and more. All this in the name of "security".
The normality bias prevents many from seeing where this is heading. Before September 11, 2001, people could travel around the country without ID. Soon, your electronic verification will be required to travel between states.
Last year, before a single citizen in our community was vaccinated, I introduced a resolution supporting the protection of individual civil rights against the requirements of the Covid-19 vaccine. For me, this was important because historically, major events like this pandemic are still being used as a pretext for greater government control and the erosion of God-given freedom and freedoms.
In a presentation I made last April, I gave several examples: the Alien and Sedition Acts of 1798, the Palmer Raids, the Enemies Act of WWII, the Patriot Act after 911, and now how this pandemic will be used to an even greater extent to limit freedom. And not just in this country, we see it all over the world – just look at Australia, France, UK, Canada, Israel and others. More and more, this is happening in the United States.
What I am asking is that you consider that we are moving from point "A" to point "B" gradually.
Also, up to July, our positivity rate among vaccines was around 4%, which is what we were told to be the effectiveness of vaccines. During the first 10 days of July, this rate rose to over 30%. At the end of July, it was over 50%. From the first days of August, we had reporting days where more than 70% of the cases were among the vaccinated. Soon after, the state of Alaska took over the community scorecard. Since that time instead of knowing the vaccination status of all cases; a large number of cases are now reported as unknown.
Regardless, even with the state of Alaska running the scorecard, people vaccinated in Ketchikan consistently make up a significant percentage of all cases. I mention this not to discourage vaccines, but to encourage citizens not to be that person pointing fingers at their neighbor blaming them for the pandemic because they are not vaccinated. If you want a vaccine, get one. If you don't, I support your decision and your right to make that choice. But please don't be that person who blames others for their decision.
These are my own personal comments and do not represent any other person or entity.
Rodney Dial is the Mayor of the Borough of Ketchikan. Dial graduated from high school early and joined the United States Army, enlisting as a Ranger. He has had several overseas deployments, including joint operations with the Contra rebels in Honduras. In 1990, he was hired as an Alaska State Soldier and stationed in Fairbanks.