Well-Being: Healthy Schools Make Smarter Children | Community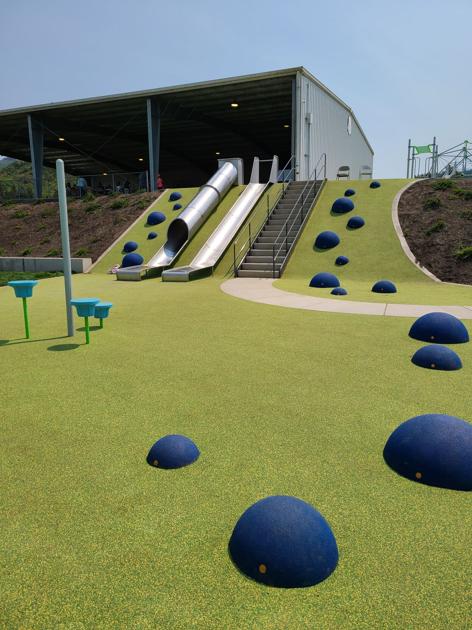 Good things are happening in our local schools. If you've been driving along Highway 101 through South Tillamook County, you've probably noticed changes at Cloverdale Elementary School. At a recent meeting of the Nestucca Valley Chamber, the school superintendent, Misty Wharton, gave a tour of the elementary school upgrades and the addition that will house the 6-8 middle grades in the district. . In addition to the essential facelift, the school now has potable water, a generator capacity and a 10,000 square foot gymnasium which also serves as an emergency shelter. Other features include a new kitchen, media center, computer lab, and quarry tech lab.
Students will particularly benefit from the new indoor outdoor play area and play equipment, sports fields and the beautiful school garden ready for harvest. Through innovative partnerships, the Nestucca School District offers hands-on nutrition and science programs, all enhanced by recent upgrades. The design and atmosphere of the new space is beautiful and welcoming. Children who return to school will have a real sense of the importance their community places on their learning environment.
People spend a large part of their lives at school and at work. These environments affect our health and well-being. According to Tillamook School Superintendent Curt Shelley, "Tillamook is a great community to work and live in, where everyone can enjoy a healthy lifestyle. Fall is an exciting time as we welcome staff and students to the school. Some of the activities Tillamook School District 9 is working on include:
• Completion of bond projects including Liberty bus depot / pickup and parking. This improvement was necessary for safety reasons to move the loading and unloading of Stillwell Avenue. It will also provide shared parking between the Y and TSD9.
• Renovation of the high school's scientific laboratory with essential workstations and additional storage space.
• Ongoing system-wide wellness initiative that includes mentoring, wellness Wednesdays and other activities that support social and emotional well-being. These were very popular and had an impact on improving the staff and student experience at TSD9.
Neah-Kah-Nie School District (NKN) is also making investments to help students build health and resilience. Two new 5,000 square foot indoor play structures were recently constructed at Garibaldi Elementary School and Nehalem Elementary School. These structures allow students to recreate themselves during and after school hours outside in bad weather. NKN has also extended half-day kindergarten at the main school district office to full-time kindergarten at Garibaldi Primary School and Nehalem Primary School.
Thanks to a medical sponsorship from the Rinehart Clinic, the NKN School District has added a new student health and wellness center with a full-time nurse. The time spent on nursing services will almost double from last year and will serve K-12 students who reside within the school district boundaries.
School-based wellness centers can provide health checks, sports physical exams, illness and injury care, vaccinations, covid tests and vaccinations, routine laboratory tests, support for prescription drugs, eye and dental screenings and referrals, as well as other health education and counseling, including age-appropriate reproductive health information.
Schools in Tillamook County all offer comprehensive wellness services, including mental health counseling and trauma-informed learning environments. Supporting LGBTQ students and ongoing efforts to increase equity in schools is a priority for our local schools. Having a sense of belonging in stimulating environments is very important for a child's development. When children feel safe and valued, they can focus on learning and grow into resilient adults later in life.
We have all been through a lot in the past year and a half, but disruptions in school and social routines can be especially difficult for children. We are delighted to share the attention and concern that local school districts are showing on behalf of students, staff and faculty.
For more local health and wellness information, visit www.tillamookcountywellness.org or follow Tillamook County Wellness on Facebook, Instagram and Twitter.