West Liberty to Host Holiday Open Houses and Annual Tree Lighting this Sunday | Local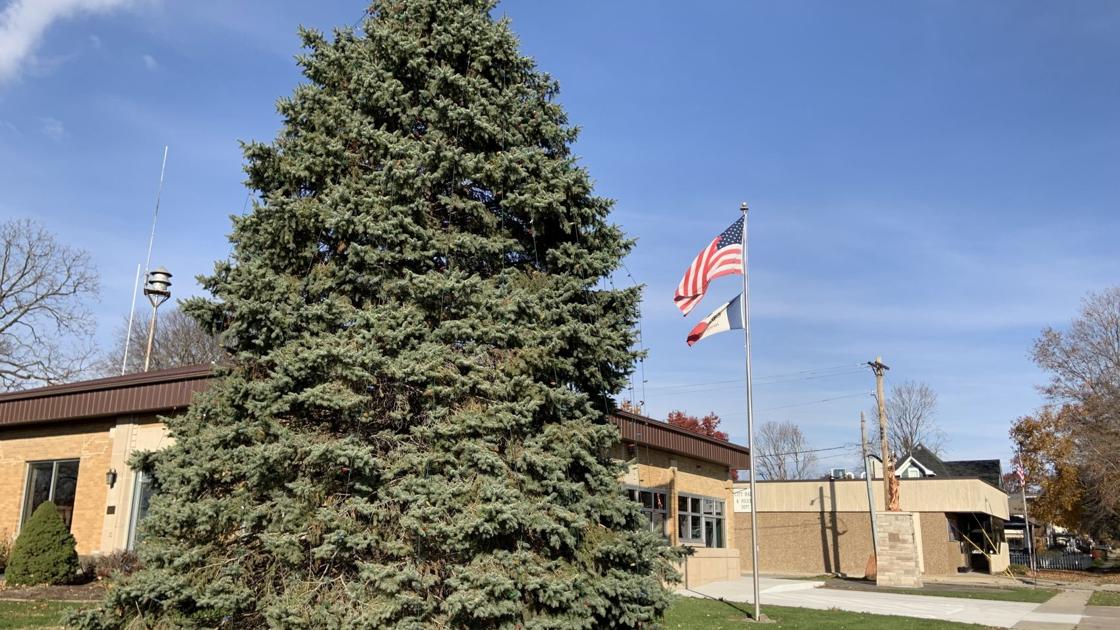 Liberty Communications will offer a hot chocolate and coffee bar and children's crafts, while Speedway Fire Rescue QC will distribute candy canes and accept donations for new equipment.
The West Liberty Rotary Club will host its coat drive on Sunday, while Sara Sedlacek of Edward Jones Investments will offer hot cider and activities for the kids. Santa and Mrs. Claus will be stopping at West Liberty Foods Market and Comet the Reindeer is at 409 N. Calhoun St.
For entertainment, dancers from the Nicole Rock Dance School will perform from 2 p.m. to 3:15 p.m. at 314 N. Calhoun Street The West Liberty High School Jazz Band will also perform this year, which will be at West Liberty State Bank from 2 p.m. to 3 p.m., along with an additional artist at the bank from 3 p.m. to 5 p.m.
The holiday open house will end at Town Hall for the annual tree lighting at 5:15 pm Those who come to enjoy the lighting in person will also be able to roast marshmallows and see reindeer live. "As cheesy as it sounds, it's probably the closest thing to a Hallmark Movie moment," Stagg said.
Other businesses attending this year's open house include MidWest One Bank, Jans Flower Yard, Puebla Mexican Restaurant, Shop 121, Liberty Custom Homes, New Strand Theater, Savor by Chef D, Brick Street Gallery, West Ell Salon & Boutique , Fred's Feed, Lugo's Gourmet Popcorn, Slightly Vintage and Aquarius Club.